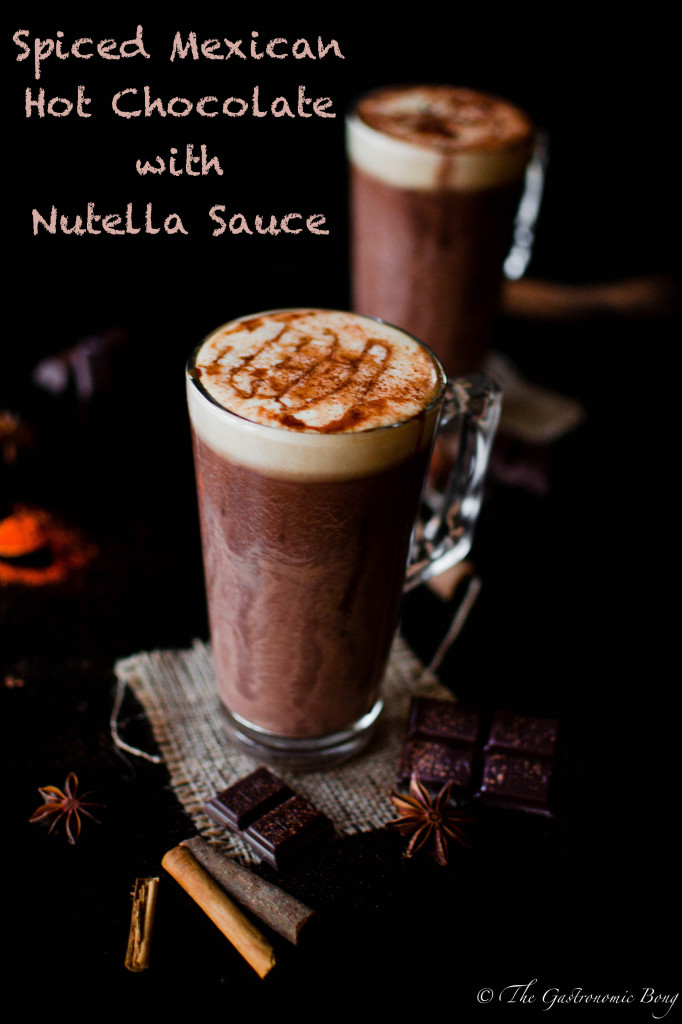 "Winter is the time for comfort, for good food and warmth, for the touch of a friendly hand and for a talk beside the fire: it is the time for home."
Edith Sitwell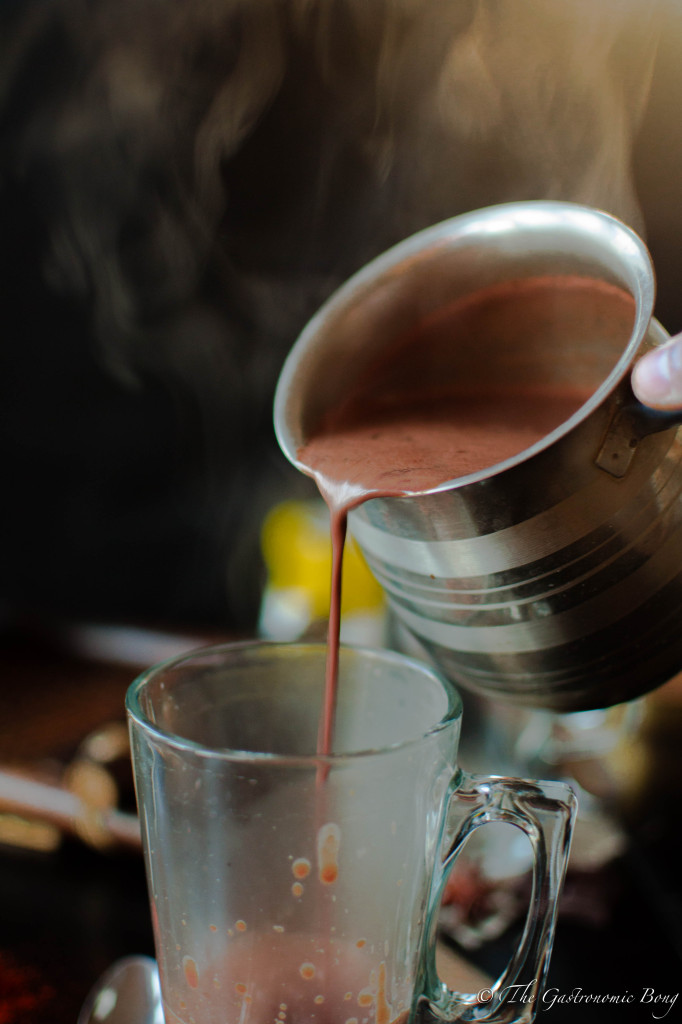 Chili days are here. December is just around the corner and the temperature is dipping by the day. And in this weather I am always in the mood for warm drinks and cozy blankets. Nothing beats a mug of hot chocolate to warm you down. It provides the ultimate taste, warmth and coziness to the body and to the soul.
HOT CHOCOLATE has to be one of my ULTIMATE COMFORT Drink. What is better than sipping on your favourite drink on a chili day draped in your favourite blankie with your loved one by your side. Bliss!!!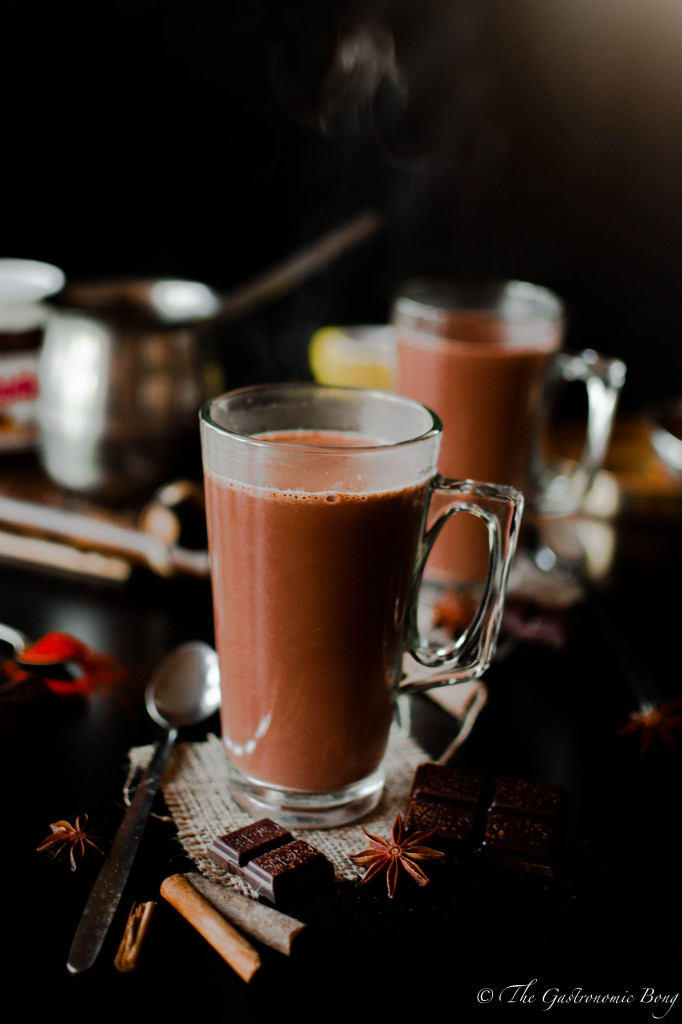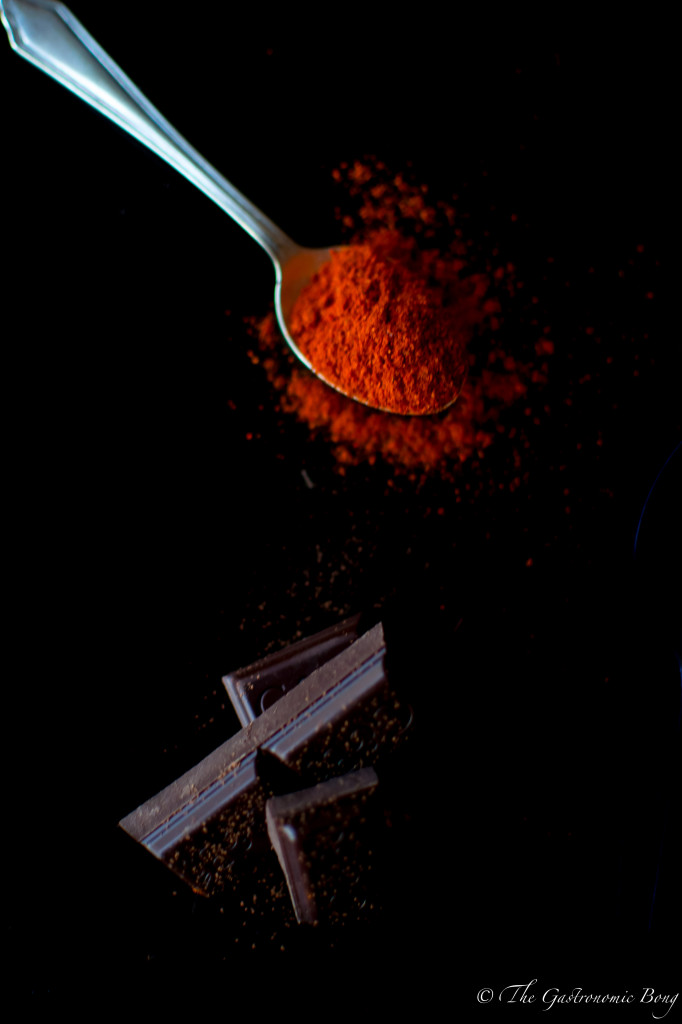 A hot drink is perfect for a cold chili day. And it's even better when warming spices such as cinnamon, nutmeg and cayenne are added to the drink. It adds additional flavour the drink and will make your house smell wonderful too.
This hot chocolate is delicious, thick and oh so chocolatey.. and the spices really add up to the flavours. I just love chilli and it is simply great in hot chocolate. You really don't taste the chilli in there but gives it just a little kick.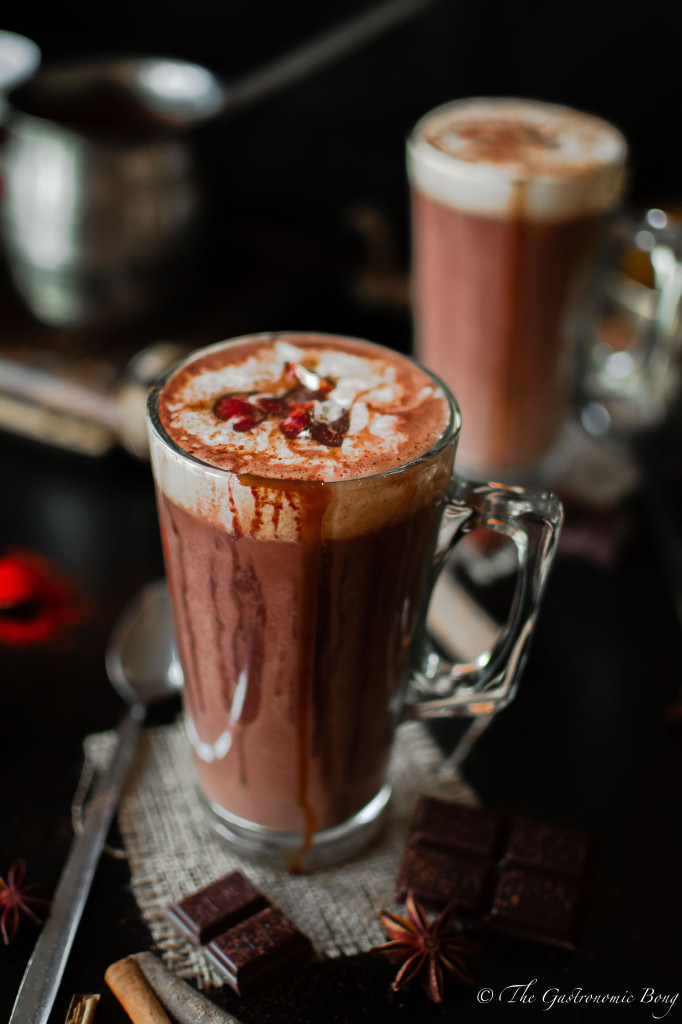 There is one surprise element in my hot chocolate.. And Guess what it is?! Yes it is Nutella Sauce.. Delicious Nutella sauce..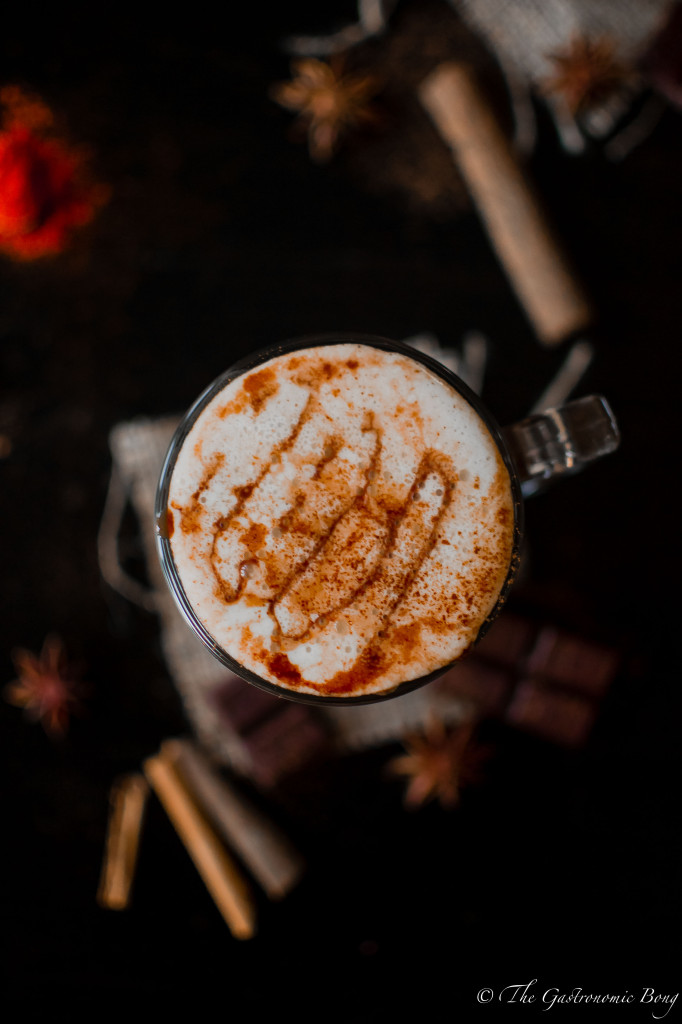 So when it's cold outside even when it's not, just whip up a flavourful batch of the ultimate in chocolaty comfort. and top it up with a dollop of whipped cream and a generous drizzle of Nutella Sauce. Can anything get better than this?? I don't think so.. 😀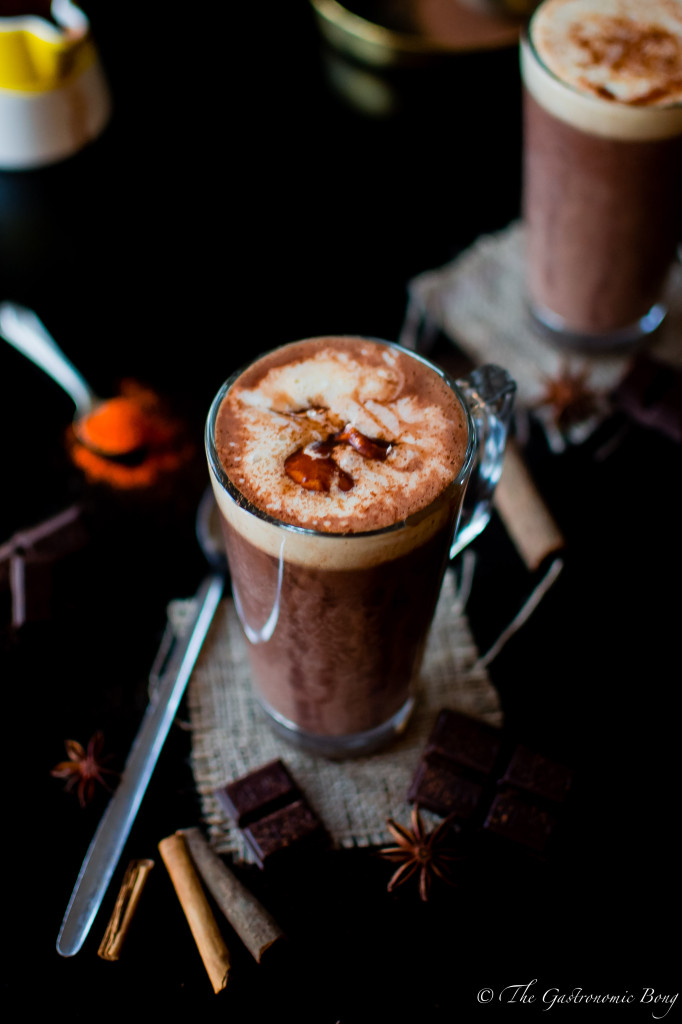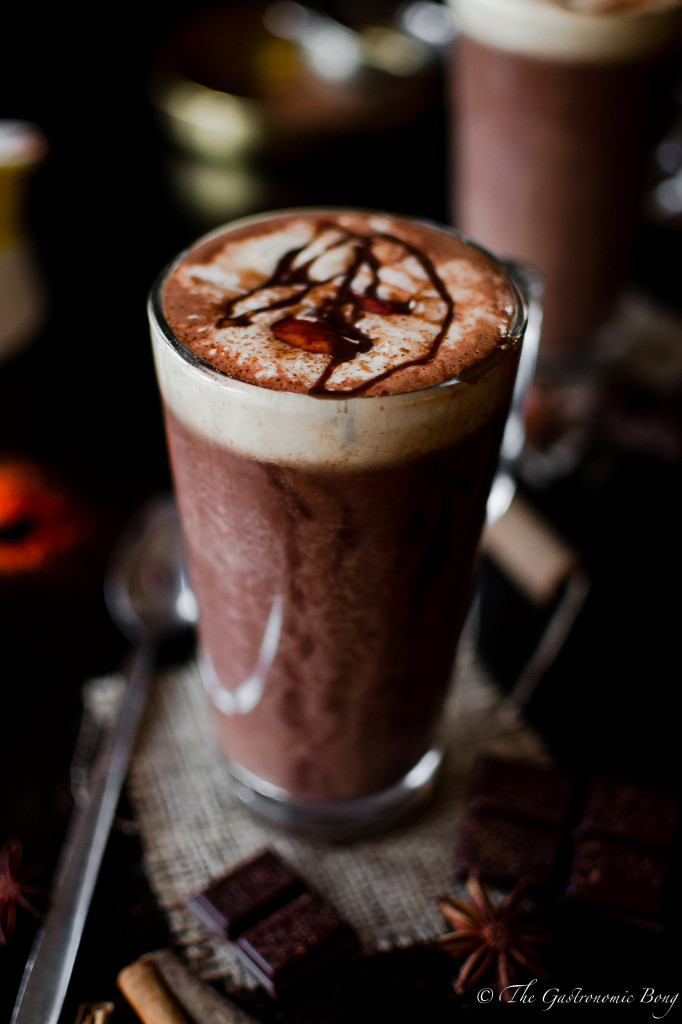 Spiced Mexican Hot Chocolate with Nutella Sauce
2014-11-25 13:03:07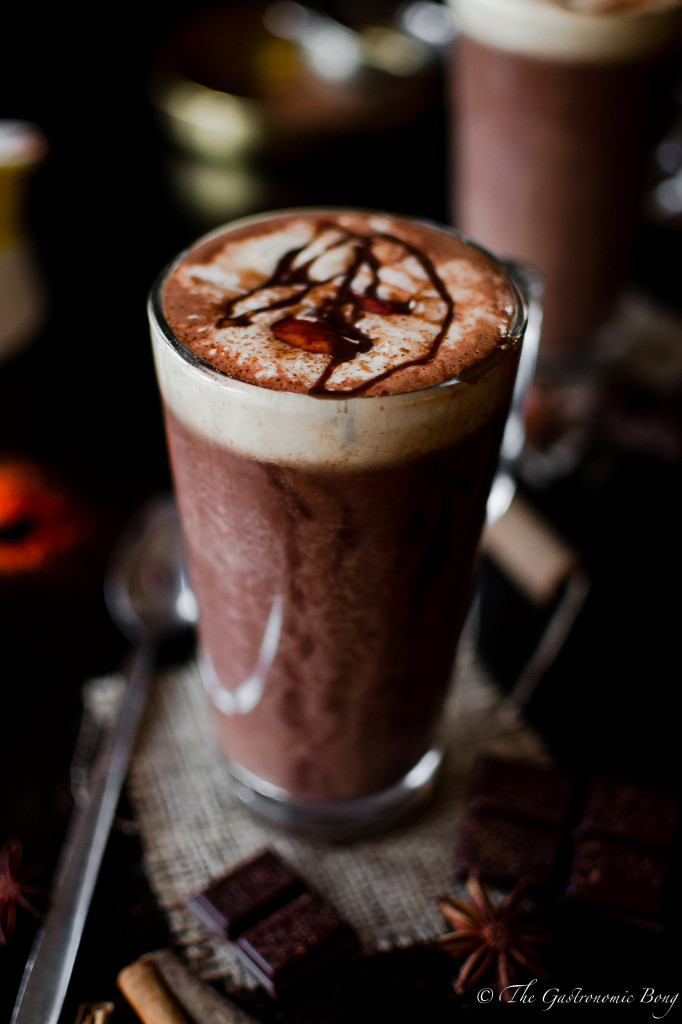 Serves 4
Enjoy your cold chili days with a cuppa Spiced Hot Chocolate topped with whipped cream and generously drizzled with Nutella sauce to warm you down.
Ingredients
500 mls of whole milk/semi skimmed milk
2 tablespoons Dutch-Processed Cocoa powder
5-6 tbsp Sugar
100 gms Dark chocolate
1/2 tsp Cinnamon powder
1/4-1/2 tsp Cayenne pepper/chilli powder
a pinch or two of Nutmeg powder
2 tbsp Nutella
2-3 tsp milk
Whipped Cream
Instructions
Add milk to a saucepan along with the cocoa powder, cayenne pepper powder and cinnamon powder and nutmeg powder. Bring to a simmer, and heat for one minute, stirring, so the milk doesn't form a skin.
Toss in dark chocolate, and continue to simmer, stirring constantly, until the chocolate is melted. Remove from heat.
Meanwhile to make the Nutella sauce, whisk together Nutella and 3 teaspoons milk until smooth. To thin sauce add more milk if necessary.
Serve with a dollop of whipped cream and top it off with a generous drizzle of Nutella sauce.
The Gastronomic BONG http://thegastronomicbong.com/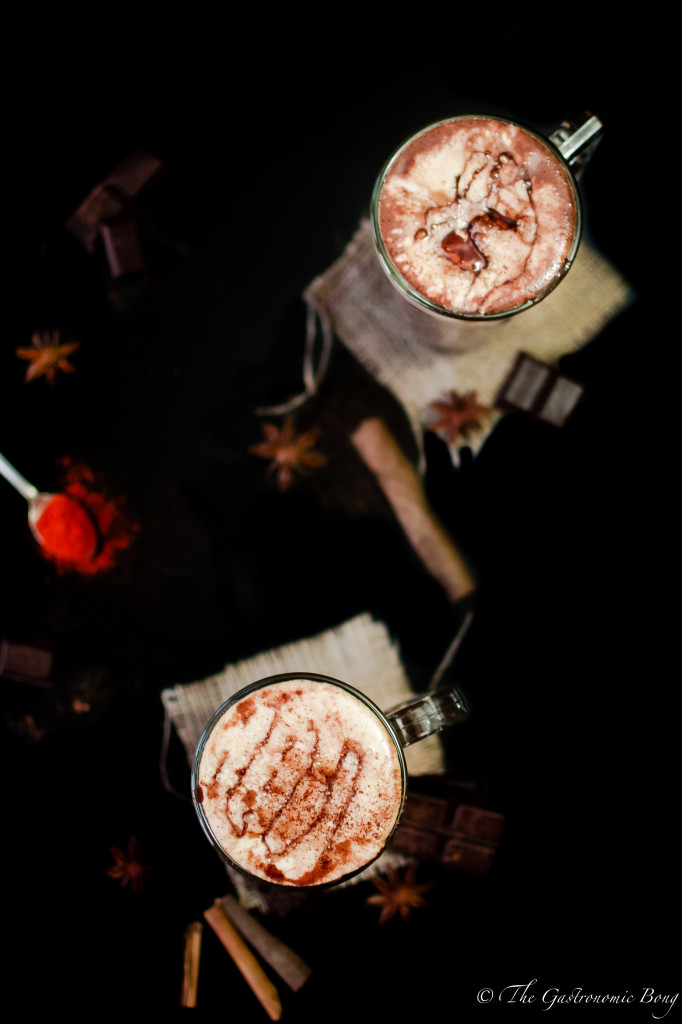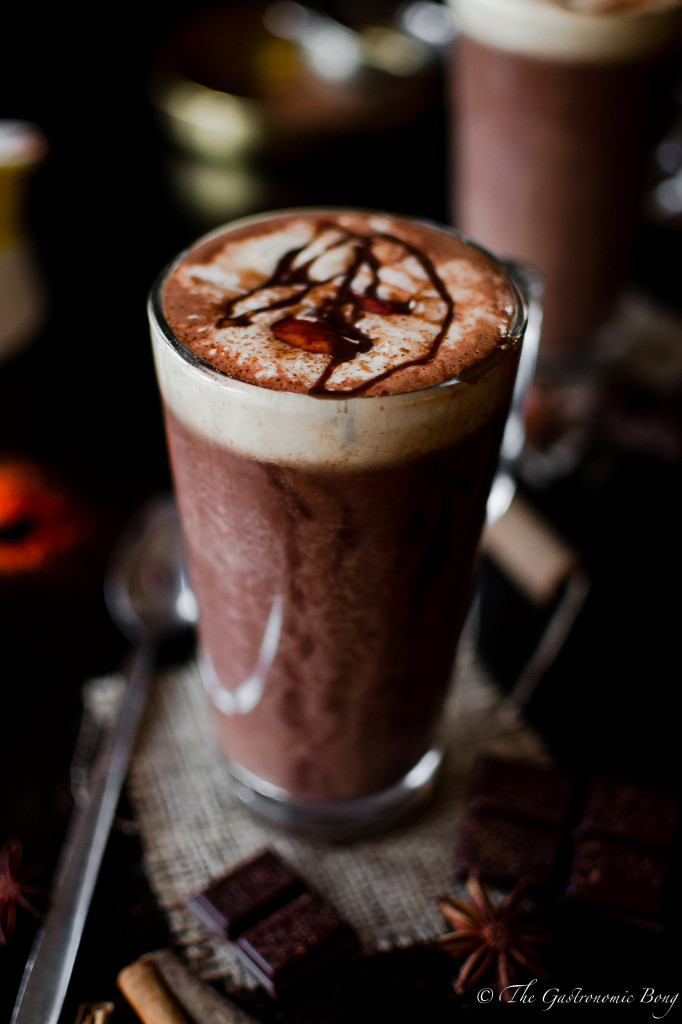 I hope you enjoy this Spiced Mexican Hot Chocolate !! 🙂
Bon Appetite!!