Crispy fried banana and coconut fritters, spiced with fragrant cardamom powder and finally rolled in cinnamon sugar; these fritters are crispy and crunchy on the outside and soft and fluffy on the inside. Absolutely delicious and delightful to eat. This banana and coconut fritters will be a sure shot HIT among your family and friends!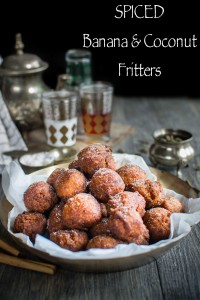 "Life is short. Eat dessert first. "
~ Jacques Torres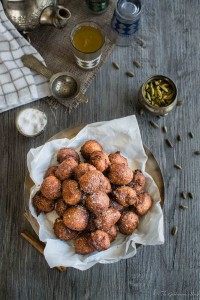 Absolutely true!! I wholly and solely follow this quote by Jaques Torres.
Well who can say to Desserts; especially when its sweet fritters like these. 😉