Super Chocolatey and chewy Dark chocolate Cookies; the addition of Salted Nuts with the dark chocolate makes these cookies simply irresistible!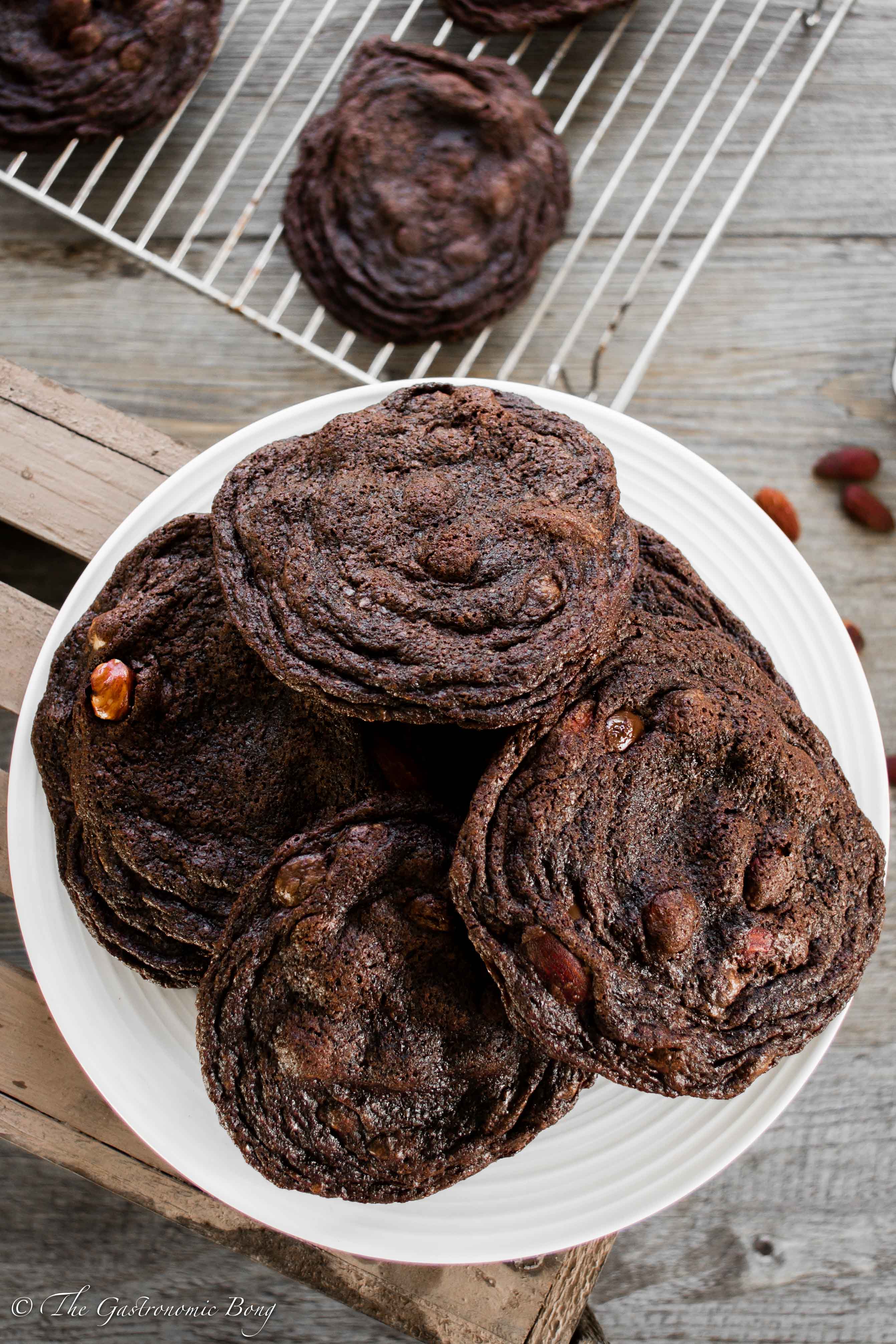 "I figured if I was going to make the world a better place, I'd do it with cookies."
Just look at these huge chocolatey chocolate cookies. These cookie have got it all. SWEET, SALTY, CRUNCHY and CHEWY its got everything in one bite. A PERFECT Harmony. Don't cha think?